Purchase - Gold/Silver
[

| German/DE]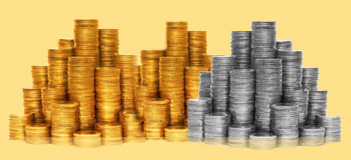 Evaluation and assessment
PLEASE NOTE
If you would like an introduce, evaluate and assess your offers, this is a fee-based service.
We do this for a fee, depending on the effort! If there is a purchase, this fee does not apply.
You prefer to know your treasures to be in good hands (gold, silver, coins, jewelry) AND you prefer a fair and reliable basis for negotiation - WE are here for YOU!
If you want to make us an offer, you have the following possibilities:

Briefmarken- und Münzenhaus Finn


Owner/Management: Ragnar-M. Finn
Expert in philately and numismatics (BVFS)
Examiner in the Association of Philatelic Experts (VPEX)

Buying and selling auctions, expert advice, estimates and expert assessment

Address:
Finowstr. 2, 10247 Berlin
(at the Frankfurter Allee, Map)

Fon: 0049 30 - 66766702
Mail: info@fine-stamps-and-coins.de

Opening times:
Monday - Saturday 11:30 to 13:00
Tuesday / Thursday 17:00 to 19:00

|Zum Seitenanfang|